This event was quite interesting and easy, for couples of men and women will be positioned on map Hebei (Jizhou City) but in different coordinates.
For the fastest male partners achieve to your female partner, will be the winner in this Race of Love Event.
This event is start on Februari 18, 2012, 05.00 PM. Please all participate Legends Online at least 30 minutes before the event begins.
Every male partner should do
PK (player kill)
to another player although at the same Faction.
In any way, you have to be the fastest to reach your female partner, but it may not use the teleporter access. Mount is allowed.
After a pair of men get to where the female partner, he must give the "icon"
to his female player to show your love to her.

There will be 10 couples are eligible to win and get a Valentine's gift from the GM Team.

The participants must provide a screenshot like this to prove that their status is really single .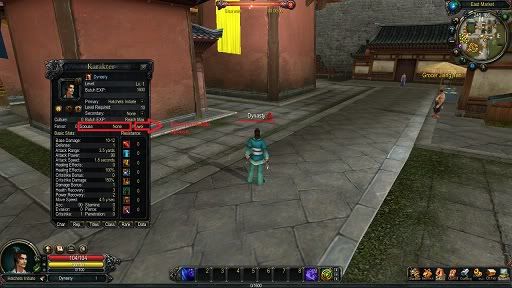 Well, for the Legends who are interested and want to list in this event, please register yourself and your spouse to gamemasterl3k@prodigy.co.id
with format:

i. Subject : Event Race of Love
ii. Nickname ( Man ) :
iii. Nickname (Woman) :
iv. Attachment : Screen Shot Character Status both of you
I. 1st Winner : 1 Marriage Pack for man, 1 Marriage Pack for woman and Rose Bouquetx10
II. 2nd Winner : 1 Marriage Pack for man, 1 Marriage Pack for woman and Rose Bouquet x5
III. 3rd Winner : 1 Marriage Pack for man, 1 Marriage Pack for woman and Rose Bouquet x3
IV. 4th - 10th Winner : Rose Bouquet x1
**) Assessment of the winner based on the decisions and policies of the Team Event L3K Online Indonesia. The decision is final.

By following the match, the participant is considered to have read and approved the regulations.

Above rules are subject to change at any time without notice, participants are expected to read and check from time to time our latest regulations.

For more information please check Official Website Prodigy, Forum L3K Prodigy, Facebook L3K, dan Twitter L3K